The first ever Greek Football Tournament Final took part this weekend. After some amazing games in the pre-semifinals and the semifinals, the Big Winners were Whoomst MD's! A great team who contributed the most to the tournament.
We should also make special reference to the Runner Ups "The Greek Kitchen", which was another great team of the tournament
All games were played in Powerleague Shoreditch which we deeply want to thank!
The 15 teams participated and offered to all of us amazing games full of goals and nice plays. We are happy to say that all games were held in a very friendly enviroment and this gives us hope for the future!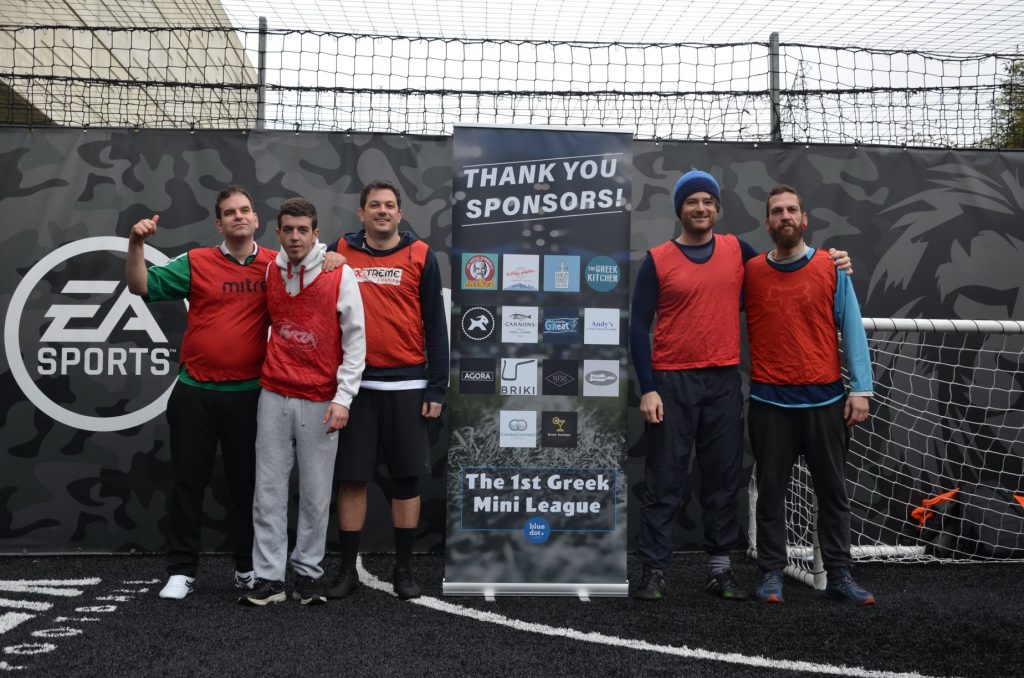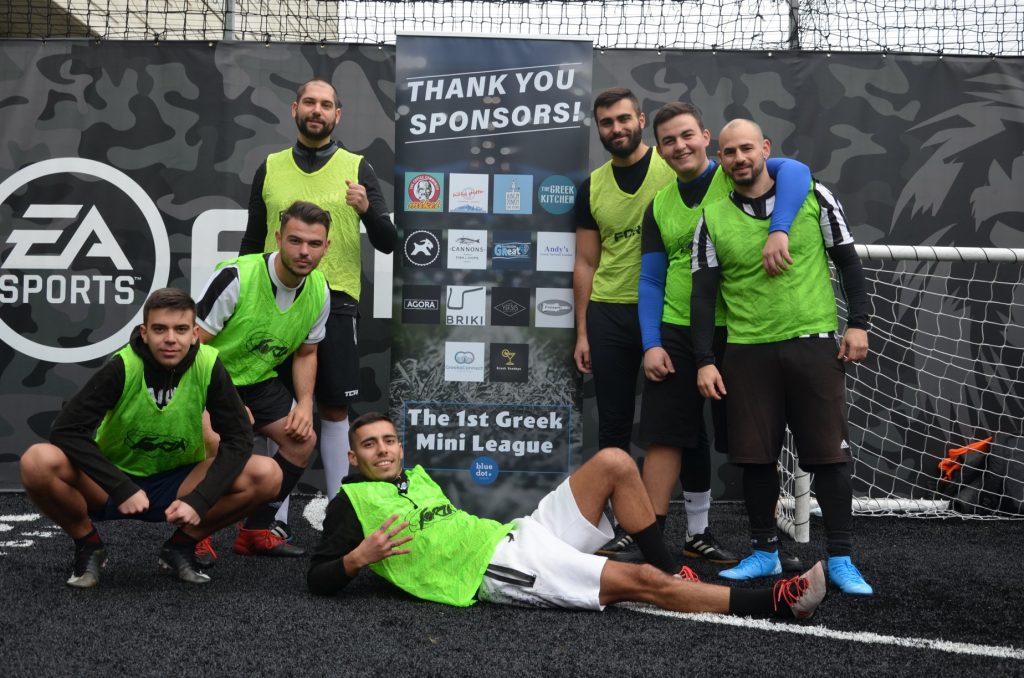 After an amazing Group stage you can see all the results below…
First Day - Saturday November 9th
Second Day - Sunday, November 10th
Third Day - Saturday, November 16th
The final classification after the group stage is shown below. The first team of each group is qualified to the pre-semifinals, the runner-ups and the best third team are playing knock outs for the 3 remaining places. Briki United was qualified as the best third based on goal average.
| GROUP A | GROUP B | GROUP C | GROUP D | GROUP E |
| --- | --- | --- | --- | --- |
| | | | | |
| | | | | |
| | | | | |
Playoffs - Sunday, November 17th
The knockout stage games was determined after a draw that was be performed after the end of the group games. The results were the following. Briki United, Spice Girls and Παλιό ΠΑΣΟΚ are qualified to the presemifinals!
Pre-Semifinals - Friday November 22, Saturday, November 23rd
The pre-semi finals will take place on Friday and Saturday 
Semifinals - Sunday, November 24th
3rd Place - Sunday, November 24th
The FINAL - Sunday, November 24th
This wouldn't have been possible without the support of our amazing sponsors..
... our Media Sponsors and Partners!